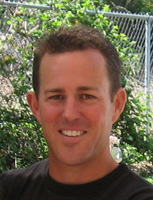 As a licensed and insured pool service and repair company with over 10 years experience, we know what it takes to keep your pool and spa in tip-top shape. We are licensed with the California Contractors State License Board (License #884750) and insured with the United Pool Association to provide our customers the highest level of protection.
We specialize in swimming pool and spa maintenance and repair. Some of the many services we offer include pool plumbing and equipment repairs, energy efficient pool equipment installations, control system repairs and upgrades, salt water systems, renovating old worn out equipment, new equipment installations and one time cleanups of algae infested pools. We also perform cleanup and equipment repair for bank owned and foreclosure properties to prepare them for sale.
We strive to provide our customers with consistent, detail oriented weekly pool service and reliable on-time repairs to help alleviate the headaches of pool and spa maintenance. In addition, we pride ourselves on excellent communication with our customers and timely responses and prompt replies to client inquiries.
If you spend more time working on your pool and less time enjoying it, let us alleviate those worries with our professional weekly pool service and quality pool repairs. Call San Diego Poolman today for a FREE WATER ANALYSIS and estimate.
No Hassles, no long-term commitments, just trusted pool service and repair professionals ready to earn your business everyday!
Matt Sorlie
Owner
San Diego Poolman